Robert G Sinclair & Co Solicitors
Sinclair House 23 Bedford Street Belfast BT2 7EJ
Tel: 028 9023 1770    Email: info@rgsinclair.co.uk   https://rgsinclair.co.uk/
A PERSONAL SERVICE FOR STAFF SERVICES
Robert G Sinclair Solicitors is an established law firm based in the heart of Belfast that provides a service to clients throughout Northern Ireland.
Staff Services have had links with Robert G Sinclair Solicitors for a number of years and as a member of Staff Services you will now be entitled to a discount on numerous legal services.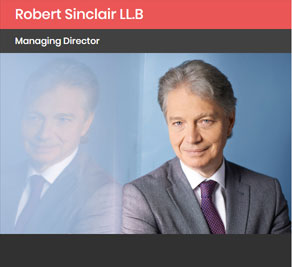 By instructing Robert G Sinclair Solicitors you will be provided with your own individual membership card. This card will allow you to receive unlimited offers and benefits for example reduced conveyancing fees, £250.00 free litigation costs, reduced fees of powers of attorney,  free entry into the Robert G Sinclair prize draw to name but a few.
TAKE THE STRESS AWAY! If you have been involved in a traffic accident then call Robert G Sinclair & Co Solicitors first & all the stress, including repairs, insurance will be handled by them.
When you approach Robert G Sinclair Solicitors then you will be treated as an individual and we will have dedicated members of our team that you will be able to contact.
Personal contacts for Staff Services Members
Matthew Fitzpatrick – head of Litigation Tel 028 9023 1646
Nikki Bell – conveyancing Tel 028 9026 7184
We will be visiting the various hospital sites so feel free to come over and speak to one of our experts for a chat.
 CLICK BELOW FOR DETAILS ON OUR SERVICES
Robert G Sinclair & Co Solicitors